---
We control the quality of your electronic boards dedicated to demanding markets. The acceptance criteria and applicable standards depend on the aimed application:
---
Printed Circuit Board Assemblies (solder joints)

ECSS-Q-ST-70-61C: legacy space (sciences, observation, defense, telecom)
IPC-A-610: new space (IoT constellations), aeronautics, railway, naval, energy
Printed Circuit Board Assemblies (pressfit)
Bare Printed Circuit Boards
IPC-A-600 (flex & rigid PCB)
IPC-6012 (rigid PCB)
IPC 4552 (specific to ENIG finishes)
Wires / crimping
ECSS-Q-ST-70-26C : space application
IPC-A-620
---
ELEMCA is recognized as Category A laboratory and recommended by ESA for these ECSS-compliance verification. ESA recommended microsectioning facilities list (PDF)
Our inspections and controls rely on every constitutive elements of your electronic assemblies: solder joints, printed circuit, components, connectors, coating.
The protocol of IPC-A-610 standard is based on 2 inspection steps, as ECSS-Q-ST-70-08C/38C has a destructive, extra step (optical microscopy on microsection):
Our team is certified (IPC, ECSS) and our laboratory has the appropriate analysis and control techniques:
---
In addition to the final Compliance report and if you need fast, direct follow-up, you may access to your results all along the campaign. This "Quick access to results" feature is free.
External visual inspection
PCBA:


compliance vs IPC/ECSS criteria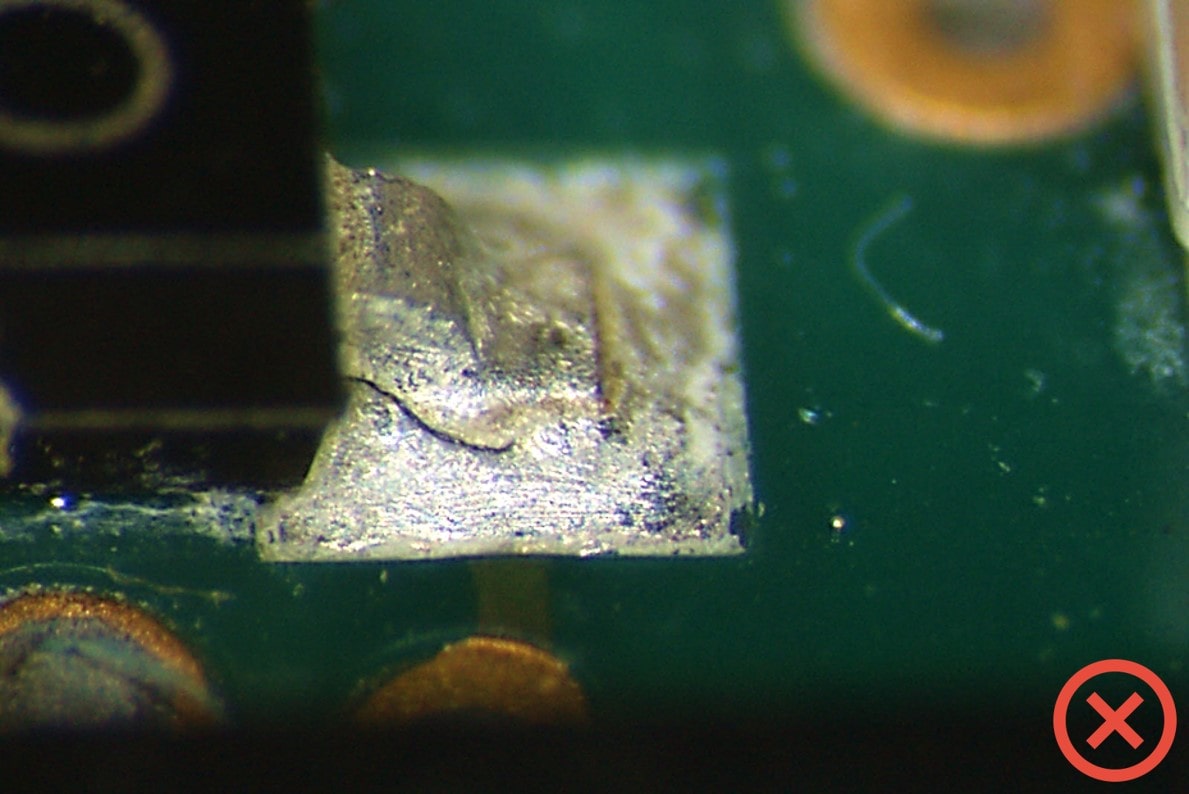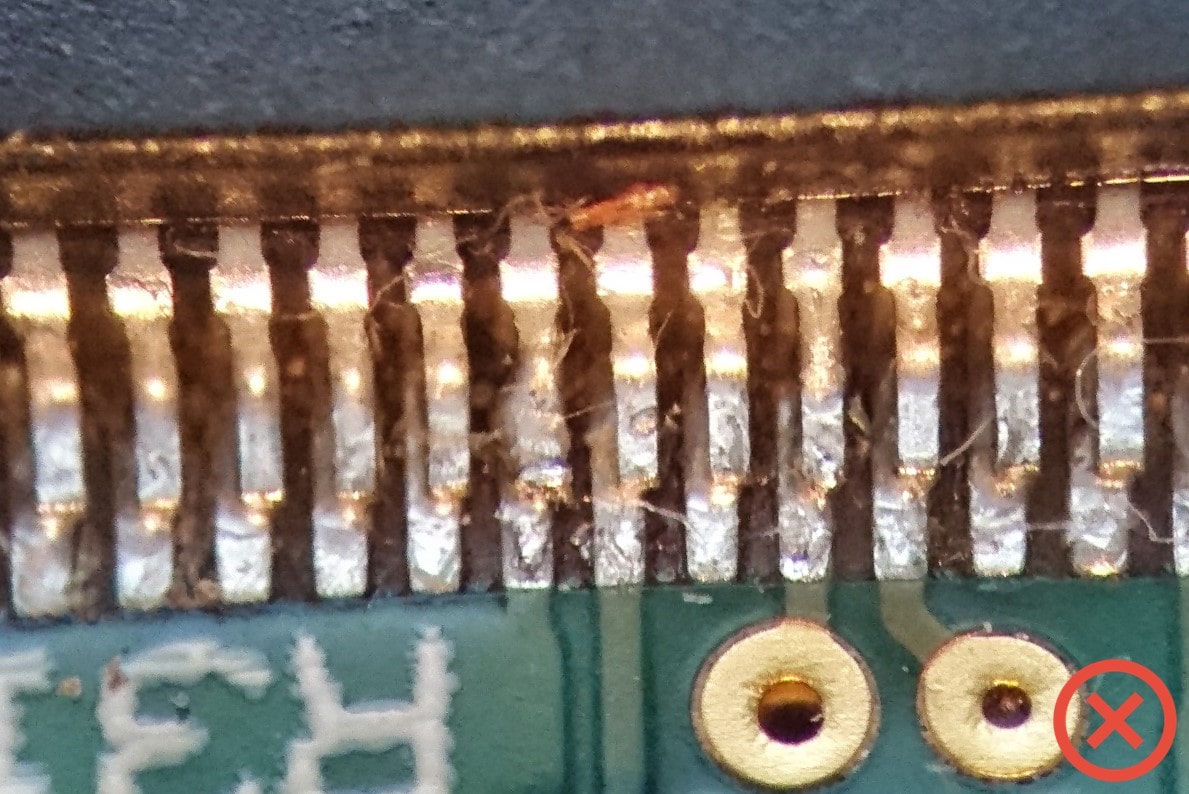 Crack in the solder joint
Misalignment and cleanliness issue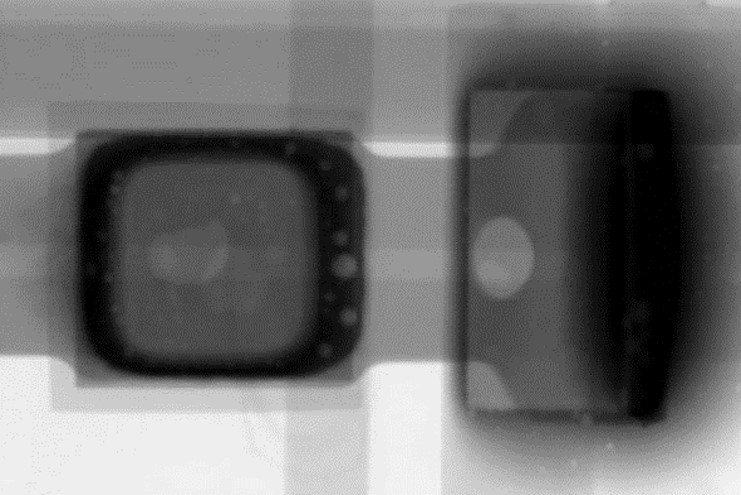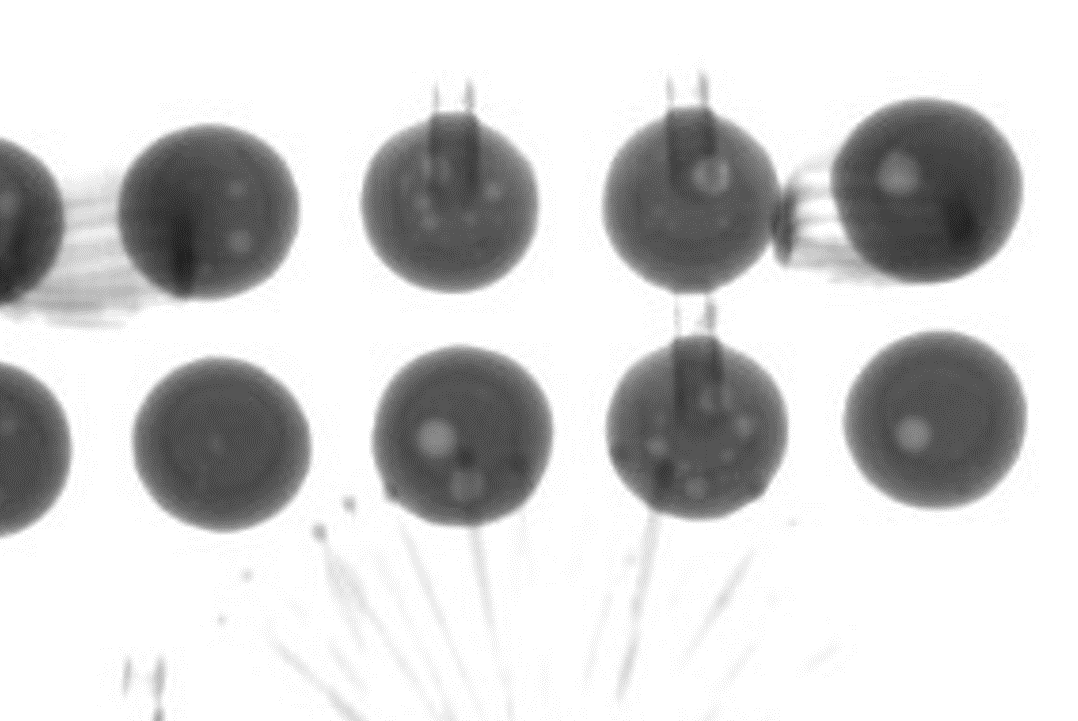 2D void ratio (package w/ thermal dissipation pad)
2D void ratio (array package: BGA)
Filling of through hole vias
---
---
---
Optical inspection on microsection
*Solder joint thickness, stand-off and homogeneity
*Voids + bad alignement (endings / footprint)
*Crack in the solder joint
**Copper thickness, PCB integrity (laminate pads, internal tracks)
PCB :


compliance vs IPC-A-600*, IPC-6012** or IPC 4552*** (ENIG)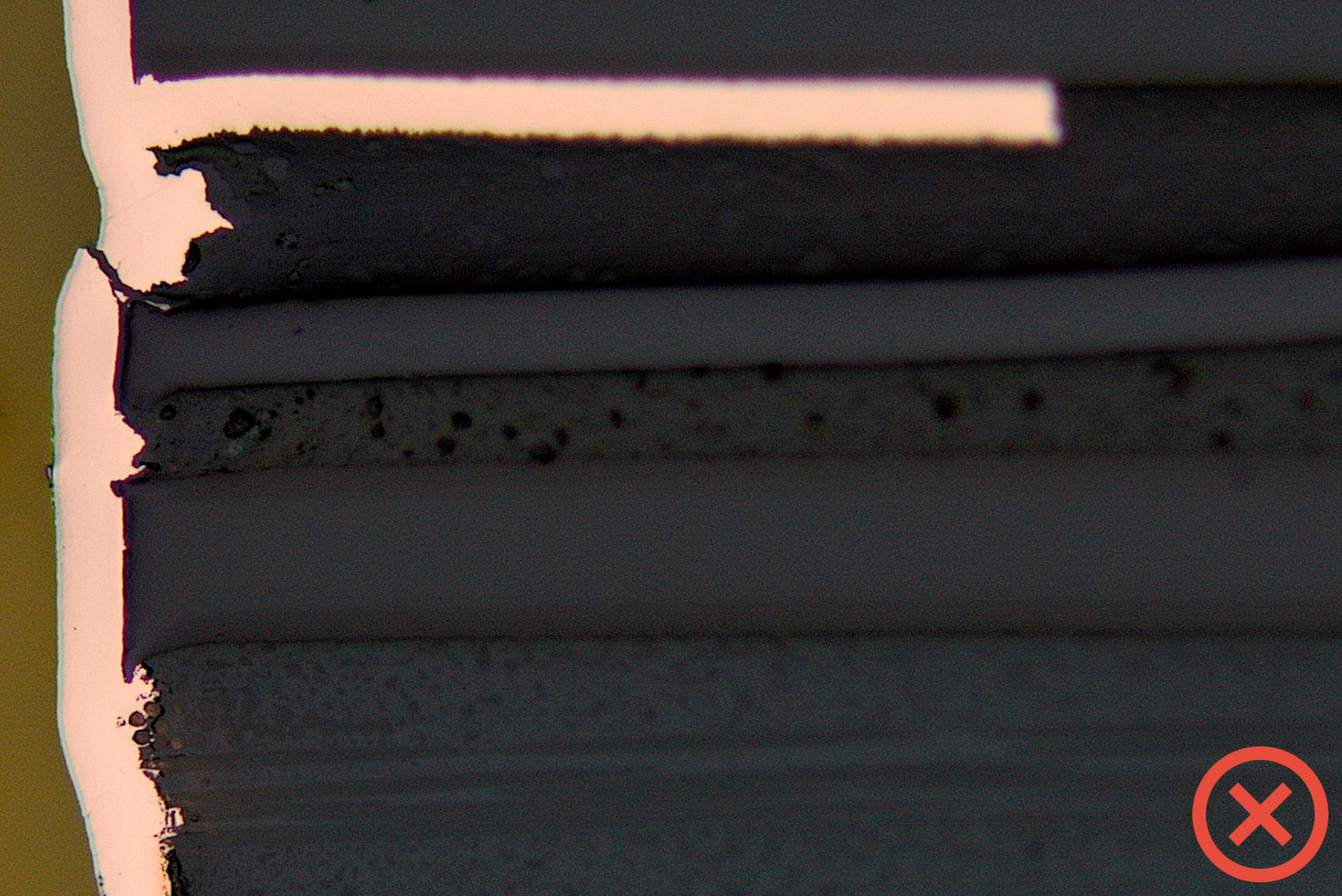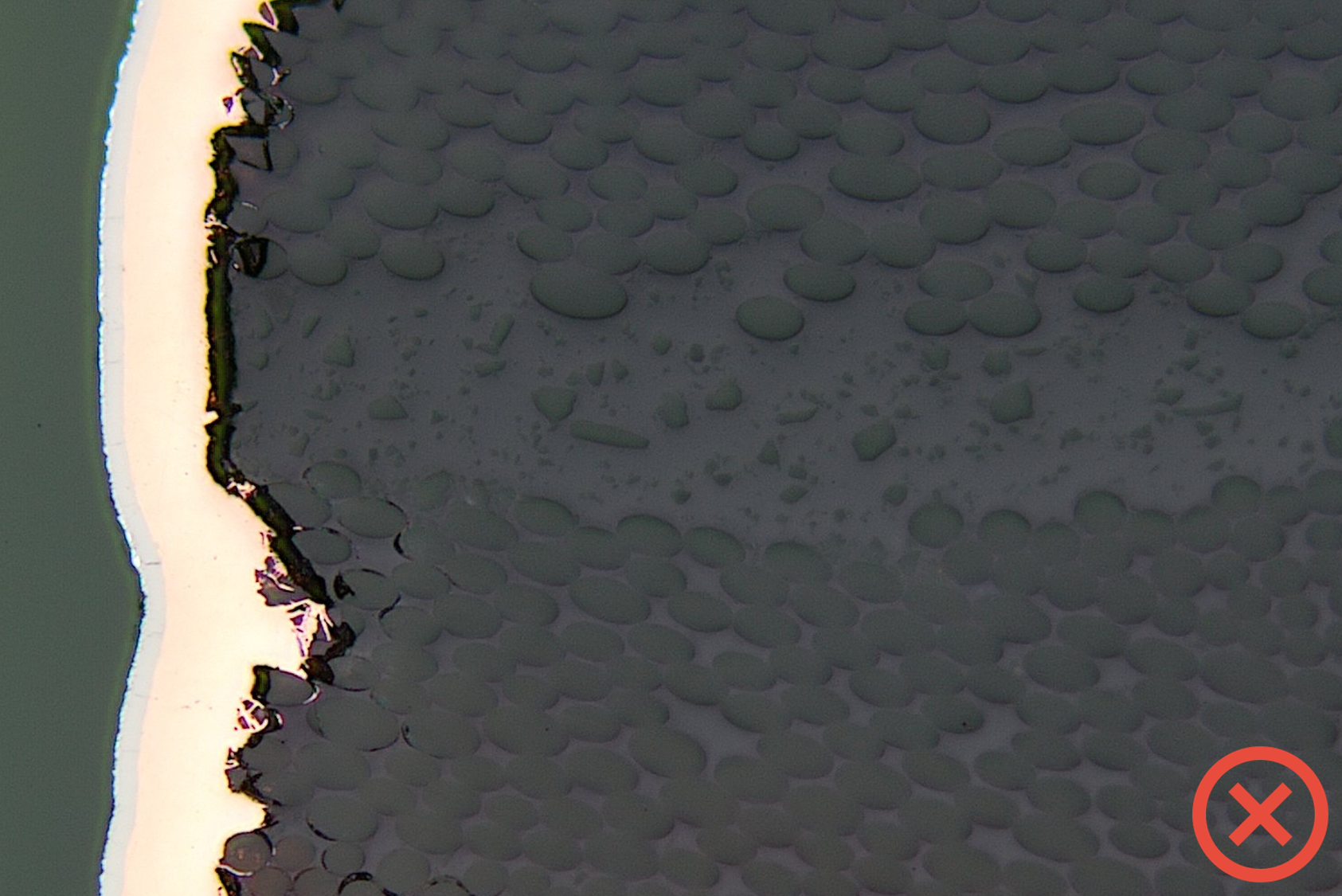 No delamination or crack in the prepreg, fibers and metal tracks
**Excessive shrinkage of the resin
***Corrosion pitting + cracks in the nickel